BOUNCE HOUSES
*Magic World rents the best bounce houses in the industry. ***Voted Best Party rental Company by Parent Magazine 3 years in a row.****
*We clean and inspect every bounce we send out.
*All of our bounces are in prestine condition.
*We offer free setup and breakdown When you **PAY** FOR our delivery service(We do everything for you).
******PICK UP SPECIAL******In the month of March, April and May, you can pickup your Bounce on Friday and return on Monday for a one day charge. Thats 4 day's of fun for the price of one. We supply everything for you at this one low price.
Most of our bounces have Punch pillar's and a Basketball hoop on the inside for added fun.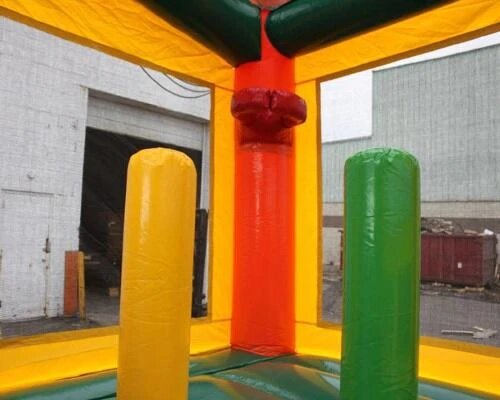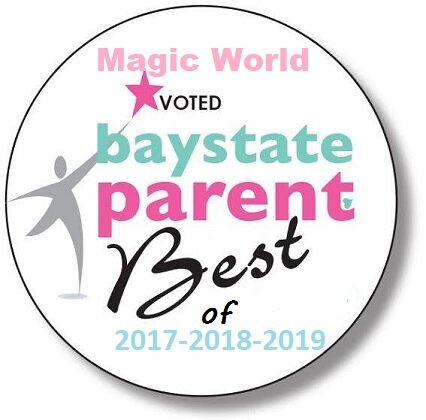 Alena


$175.00

Angry panel Birds


$175.00

ARMY BOUNCE HOUSE


$175.00

AVENGERS BOUNCE HOUSE


$175.00

BABY SHARK BOUNCE HOUSE


$175.00

BARBIE BOUNCE HOUSE


$175.00

BATMAN PANEL BOUNCE


$175.00

Black Panther Bounce


$175.00

Boston Sports bounce


$175.00

BRUINS BOUNCE HOUSE


$175.00

CAPTAIN AMERICA PANEL BOUNCE


$175.00

CARNIVAL BOUNCE


$175.00

castle panel bounce


$175.00

CAT IN HAT PANEL BOUNCE


$175.00

CELTICS BOUNCE HOUSE


$175.00

CHRISTMAS BOUNCE


$175.00

CIRCUS PANEL BOUNCE


$175.00

Despicable Me


$175.00

DINOSAUR BOUNCE HOUSE


$175.00

DISNEY PRINCESS CASTLE


$175.00

DISNEY PRINCESS PANEL


$175.00

DOC MCSTUFFINS


$175.00

DORA THE EXPLORER


$175.00

Elmo bounce


$175.00

FARM BOUNCE


$175.00

FIESTA CASTLE BOUNCE *NEW*


$175.00

FINDING DORY BOUNCE


$175.00

Finding Nemo panel bounce


$175.00

FIREMAN BOUNCE


$175.00

FORTNITE


$175.00

FROZEN BOUNCE HOUSE


$175.00

GIANT-TWISTER


$175.00

guardians of the galaxy bounce house


$175.00

HANNA MONTANA PANEL BOUNCE


$175.00

Happy Birthday


$175.00

Happy Birthday Bounce


$175.00

Harry Potter bounce


$175.00

HELLO KITTY PANEL BOUNCE


$175.00

HULK


$175.00

INDOOR BOUNCE HOUSE


$125.00

IRON MAN PANEL BOUNCE


$175.00

LEGO BOUNCE HOUSE


$175.00

LION KING PANEL BOUNCE


$175.00

LITTLE MERMAID PANEL BOUNCE


$175.00

LOONEY TUNES PANEL BOUNCE


$175.00

LUAU PANEL BOUNCE


$175.00

MARIO BOUNCE HOUSE


$175.00

Mickey Panel bounce


$175.00

MINDCRAFT


$175.00

minions bounce


$175.00

MINNIE MOUSE BOUNCE HOUSE


$175.00

MOANA BOUNCE


$175.00

MONSTER TRUCK BOUNCE


$175.00

MONSTER'S INC.


$175.00

MY LITTLE PONY


$175.00

NINJA TURTLE BOUNCE


$175.00

OCEAN PARK BOUNCE HOUSE


$175.00

PATRIOTS BOUNCE


$175.00

PAW PATROL BOUNCE


$175.00

PEPPER PIG BOUNCE


$175.00

PINK CASTLE PANEL BOUNCE


$175.00

PIRATE BOUNCE


$175.00

PJ MASKS BOUNCE HOUSE


$175.00

POKEMON


$175.00

PRINCESS AND THE FROG PANEL BOUNCE


$175.00

redsox bounce


$175.00

ROYAL CASTLE BOUNCE *NEW*


$175.00

ROYALCASTLE BOUNCE*NEW*


$175.00

SCOOBY DOO PANEL BOUNCE


$175.00

SHOPKINS BOUNCE


$175.00

SHREK PANEL BOUNCE


$175.00

Spiderman panel boune


$175.00

SPONGE BOB PANEL BOUNCE


$175.00

SPORTS PANEL BOUNCE


$175.00

STAR WARS PANEL BOUNCE


$175.00

STOCK CAR PANEL BOUNCE


$175.00

SUPERMAN PANEL BOUNCE


$175.00

TANGLED BOUNCEHOUSE


$175.00

THE INCREDIBLES PANEL BOUNCE


$175.00

THOMAS THE TRAIN PANEL BOUNCE


$175.00

TINKERBELL PANEL BOUNCE


$175.00

TOY STORY PANEL BOUNCE


$175.00

TRANSFORMERS PANEL BOUNCE


$175.00

TROLLS BOUNCE


$175.00

TROPICAL BOUNCE


$175.00

UNICORN BOUNCE HOUSE


$175.00

UNIVERSAL MONSTERS PANEL BOUNCE


$175.00

VAMPERINA bounce


$175.00

WINNIE THE POOH


$175.00

WONDER WOMEN BOUNCE


$175.00

WRESTLING STARS BOUNCE


$175.00

zombie bounce


$175.00