Category: OBSTACLE COURSES
OBSTACLE COURSES
The ultimate in inflatable fun. Tunnels. Punch pillar, Squeeze play's and Mountain climbs are what you have to get through to win your race.
*Punch Pillar's
*Sqeeze plays
*Tunnels
*Montain climbs
*Slides
Obstacle courses can be used by all ages. Young and old have a ball playing on these spactacular Inflatables.
* We offer different styles, sizes and themes to meet your price point.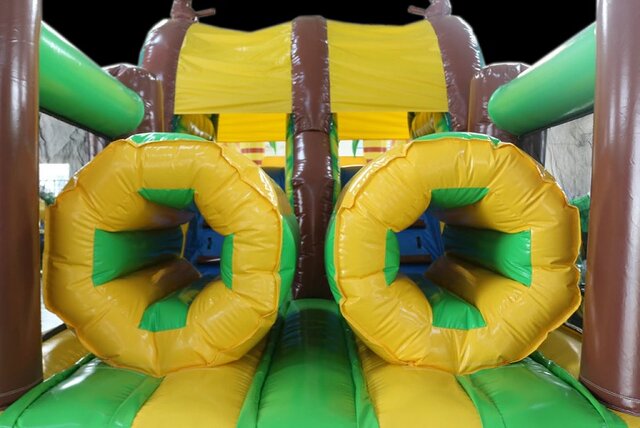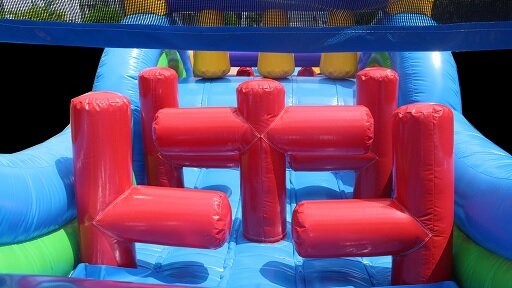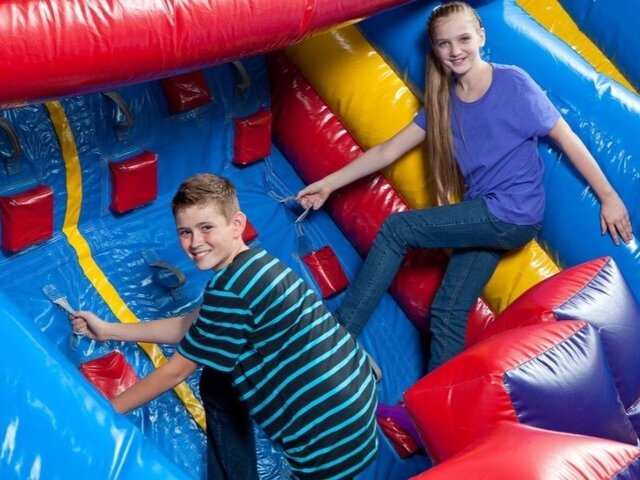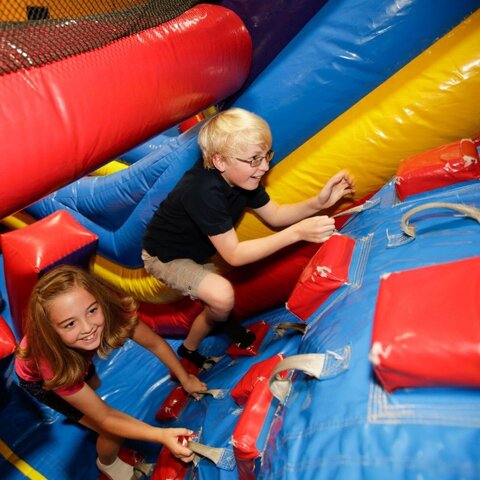 | | |
| --- | --- |
| 40 FT. OBSTACLE COURSE *NEW FOR 22* | $400.00 |




Setup area: 45X25


40 ft. obstacle new for 22

*Great for all ages.

*Perfect for School spree day's

*Back yard Grad parties

*Birthday Parties
| | |
| --- | --- |
| AVENGERS OBSTACLE COURSE (NEW 2022) | $600.00 |




Setup area: 60X18


Marvel Avengers 50 Obstacle Course Wet or Dry.

Inspired loosely by the iconic Battle of New York where Earth's Mightiest Heroes assemble together against the Chitauri alien invaders is Magic Jump's official MARVEL AVENGERS 50' Obstacle Course Wet or Dry with Avengers Tower (formerly Stark Tower), their headquarters and main base of operations.

This 50-foot long Avengers-themed Obstacle Course is two (2) pieces to make delivery and setup easier for our customers -- and it features a special non-slip material that Magic Jump uses for safe use with water. Piece #1 with entrance features a bounce & obstacle area, with small climber/slide and character obstacle pop-ups of various Marvel Avengers. Piece #2 features tall climber/slide unit with a water misting system that sprays patrons as they slide down into the fun U- shaped splash zone. Exterior includes printable areas with character graphics.As new S.H.I.E.L.D.-sponsored superhero recruits under the Avengers Training Initiative, participants will enter the obstacle course challenge and race through inflatable obstacle pop-ups of their favorite Marvel superheroes: Iron Man, Captain America, Thor, and Captain Marvel. Then, participants join the super squad by powering through the tall climb and escaping down the slide. Only after completing this obstacle course in record time will you know if you have what it takes to protect the world from superhuman threats.
| | |
| --- | --- |
| BACK YARD BOOTCAMP OBSTACLE COURSE | $350.00 |




Setup area: 35X20


BACK YARD BOOTCAMP

30 FT OF BACK YARD PARTY FUN.

*RACE THROUGH OUR TUNELS,SQUEEZE PLAYS AND PUNCH PILLARS.

*MAKE IT THE HIGHLIGHT OF YOUR NEXT EVENT BY GIVVING PRIZES AWAY FOR THE FASTEST TO MAKE TITHROUGH.

*GREAT FOR ALL AGES.
| | |
| --- | --- |
| EXTREME SPECIAL OPS BOOT CAMP OBSTACLE COURSE | $1,000.00 |




Setup area: 130x20


The 120 foot EXTREME Special Ops Obstacle Course
is a mammoth structure 120 feet long.
This inflatable course challenges competitors to navigate a series of military-style obstacles befitting a first week of boot camp.
Very popular! Book fast to avoid disappointment!
| | |
| --- | --- |
| JURASSIC OBSTACLE COURSE | $900.00 |




Setup area: 45X25


JURASSIC OBSTACLE COURSE

This will bring the Wow to your next event. Race through sqweeze play's ,Tunnels, and Pillar's. You Then have to climb up the VOLCANO! At the top a life size T-REX awaits you. You escape by slide down between the giant dinosaurs Legs.

If you having any event that needs the Wow factor this is it.



Setup area: 65X20


*60 FEET LONG

*PUNCH PILLARS

*SQEEZE PLAYS

*TUNNELS

*MOUNTAIN CLIMB

* SLIDE FINAL

MAGIC WORLD'S MOST POPULAR RENTAL FOR HIGH SCHOOL OR COLLEGE EVENT. GREAT FOR ALL AGES.
| | |
| --- | --- |
| Sports Obstacle course | $450.00 |




Setup area: 50X25


SPORTS OBSTACLE COURSET

45 FT. LONG 15 FT WIDE.

This a great theme for any event. Backyard Birthdays, Schools, Curches, Youth sport events .

*TUNNELS

*SQEEZE PLAY

*PILLARS

*MOUNTAIN CLIMB

*SLIDE
| | |
| --- | --- |
| SUPER MEGA BOOT CAMP | $800.00 |




Setup area: 100X20


90 FT. OF ULTIMATE FUN SUPER MEGA BOOT CAMP.

*SQEEZE PLAYS

*MOUNTAIN CLIMBS

*SUPER BUMBS

*TUNNELS

*PUNCH PILLARS

*SLIDE FINAL.