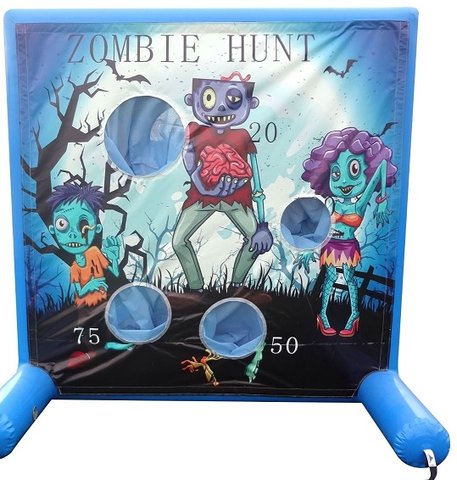 1,ZOMBIE TOSS GAME
ZOMBIE TOSS GAME.
Zombies are so popular any time of year. This game is 7x7 and is great fun for all ages.
You take one of our plastic feet or hand and toss them into one of the holes and win.
Perfect for your next event or Halloween carnival of school carnival.