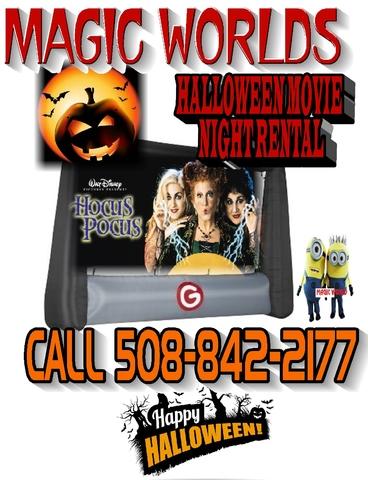 HALLOWEEN OUTDOOR MOVIE NIGHT
HALLOWEEN MOVIE NIGHT

GIANT INFLATABLE SCREEN
SOUND SYSTEM
PROJECTOR
DVD PLAYER
10X10 TENT TO GO OVER POJECTOR
YOU SUPPLIE THE MOVIE.

HAVE A HALLOWEEN BLOCK PARTY AND AFTER TRICK OR TREATING HAVE THE THEM COME OVER TO WATCH A HALLOWEEN MOVIE. GREAT FUN FOR ALL AGES.