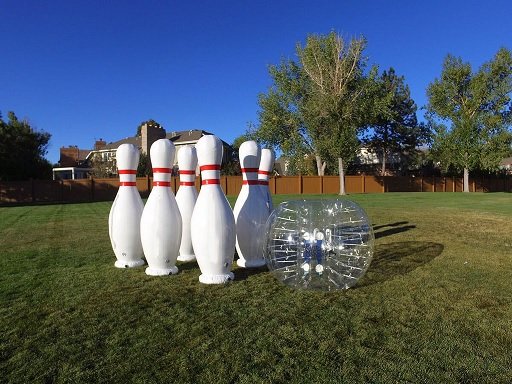 HUMAN BOWLING *NEW FOR 2019*
*NEW FOR 2019*


Inflatable human ten pin bowling is the latest craze.
Run and jump at the inflatable pins in your bubble suit and try to knock down as many as possible.

Great for all ages. Call us today for more information.

Come's with 3 bubble Ball suits and Pins
Pins are 6ft tall.