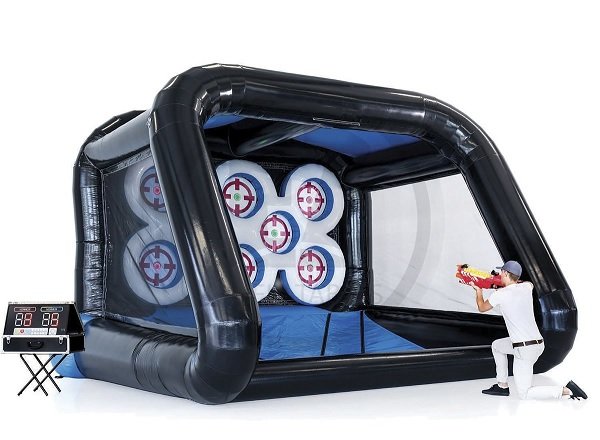 IPS. SPORTS COMBO *NEW FOR 2019*
ELECTRONIC SPORTS COMBO

Challenge your friends at any of your favorite sports. Our new Electronic Scoring system makes it so much fun and challenging.

Our interactive playsystem is a completely wireless electronic play system with highly hit-sensitve lightspots. Hit the spots with a soccer, football, basball or any other ball or shoot at them with your bow or nerf gun and the spots, connected to the ips scoreboard that keeps track of the score, will turn blue, red or green.


This will be your most popular rental item at your next Event. School, Colleges, Church, Corprate events and Birthday's will be taken to the next level of fun with our new Electronic Sports Combo. Call us today.