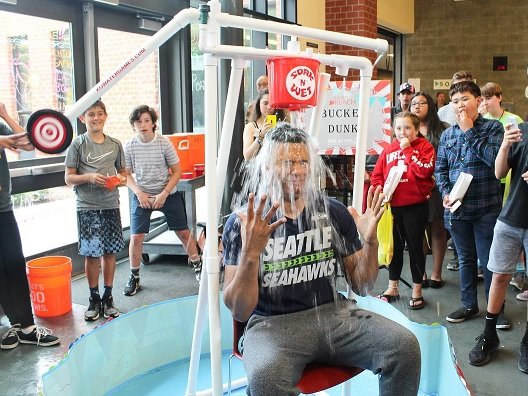 soak n wet
Less expensive and safe alternative to a Dunk Tank.

Indoor use as well using a portable pool to catch water. Great for all ages! Draws a crowd. Clean fill of water, holds up to 5 quarts of water!

Perfect for fundraisers, rentals, churches, schools, park districts, camps, boys & girls club, any party, company picnics, special events and backyard fun.